Christmas Services and Activities 2022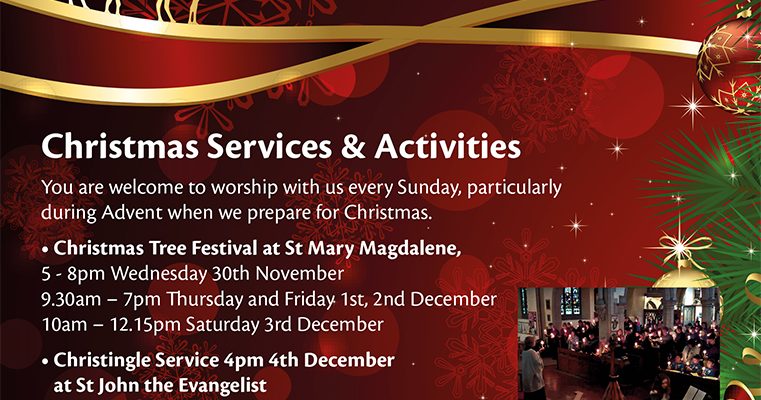 Why not join us at St Mary Magdalene church with St John the Evangelist church this year at our Christmas Services, to celebrate the spirit of Christmas – we offer a warm welcome to all.
Support your local community with a visit to the Christmas Tree Festival; celebrate Jesus as the Light of the World at our Christingle service (the service with the orange); rediscover old favourites at our carol service; come along as a family to celebrate Christmas at one of our two Crib services (lots of dress-up activity for children); or spend time in traditional reflection and worship at our Christmas Holy Communion services.
We have something for everyone – check our events page for more details or click on the attached poster, above.